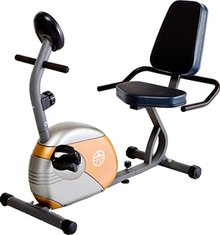 Marcy Recumbent Mag Cycle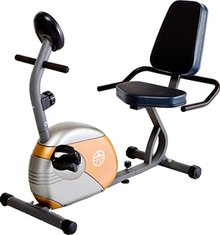 Marcy Recumbent Mag Cycle
Features and Benefits
Type: Recumbent--Supports your lower back while giving you better posture for a more enjoyable workout.
Resistance Type: Magnetic--Offers you a quiet and friction-free workout.
Display: LCD--Crisp and clear display that is easy-to-read.
Time Readout--Displays the amount of time that you have been riding.
Calories Burned Readout--Shows the number of energy calories that were burned.
Seat: Adjustable Padded --The adjustable feature allows you to customize your pedaling position for optimal comfort.
Key Specs
Model Number: ME 709
Levels of Resistance: 8
Wheels--
Length: 55.5 Inches
Width: 25 Inches
Height: 37.5 Inches
Weight: 64 Pounds