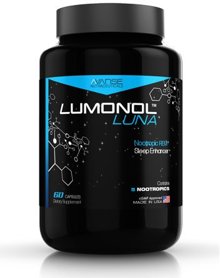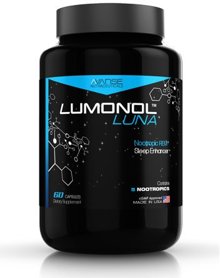 NO MORE COUNTING SHEEP TO SLEEP – Take 2 capsules of Lumonol Sleep Support about 30-60 minutes before bed and enjoy the most peaceful, deep sleep of your life. Say goodbye to racing thoughts and tossing/turning!

PROVEN SLEEP BLEND –This sleep aid comes with Melatonin, Chamomile, Valerian Root, GABA and much more. Every ingredient is proven to help calm your body and mind so you can get a good night's rest.

WAKE UP FEELING REFRESHED – Other sleep supplements make you wake up feeling groggy and sluggish. You will get up in the morning after taking these pills feeling recharged and ready to tackle the day.

IMPROVES MEMORY AND FOCUS – The positive benefits will continue into your day! Your focus will be better and you will get more done throughout the day. It is a wonderful cognitive enhancer.

IMPROVE YOUR MOOD AND LIFE – Sleep is one of the most vital things we can do to live a healthy, long life. You should aim for 8-10 hours of sleep per night. Lumonol will help you fall asleep so your body can get the rest it needs.
More