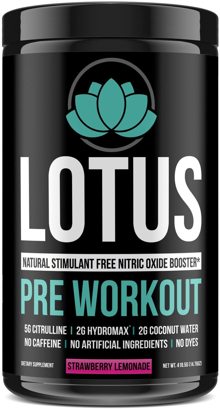 Lotus Active Essentials All-Natural Pre Workout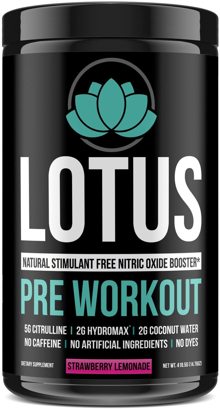 Lotus Active Essentials All-Natural Pre Workout
ALL NATURAL INGREDIENTS - Lotus Active Essentials prides itself on only using natural ingredients. This includes avoiding artificial sweeteners, flavors, and colors. This product has a natural pink hue to it do to the Beet Root Extract.*

NO CAFFEINE, NO JITTERS, NO CRASH - Lotus Pre Workout is 100% stimulant free! This allows you take this product any time of the day without experiencing any spikes or drops in energy.*

VEGAN FRIENDLY - Lotus Pre-Workout is not made or manufactured with the use of any animal products and is suitable for both Vegans and Vegetarian.

STAY HYDRATED - Coconut Water is nature's sports drink. It's naturally occurring electrolytes keep you hydrated so you can maintain optimal performance. Lotus Pre-Workout has a 2 full grams or Coconut Water!*

100% MONEY BACK GUARANTEE - We are so confident that you will love our product that if you are not 100% satisfied with your results within 30 days we will issue you a FULL refund.
More