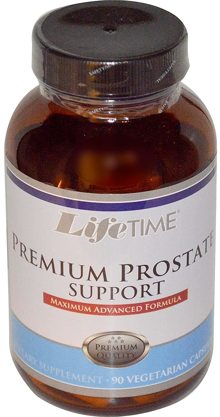 LifeTime Premium Prostate Support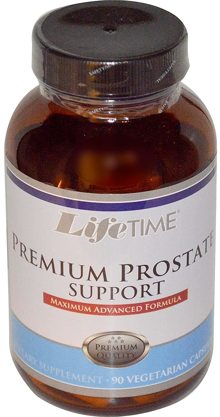 LifeTime Premium Prostate Support
Lifetime Premium Prostate Support Description
Maximum Advanced Formula
Prostate Health: Thirty percent of all men over the age of 50 suffer from enlargement of the prostate gland. Prostate enlargement can cause a frequency to pass water, especially at night. Inflammation of the prostate gland is often accompanied by pain together with symptoms quite similar to those of an enlarged prostate.
LifeTime Premium Prostate Support is formulated to provide men with the latest holistic approach for a premium support and a well-rounded prostate formula. Swedish Flower Pollen Extract could stand on its own according to studies on prostate health, so LifeTime made sure to include this key extract in this synergistic combination of Saw Palmetto Extract, Pomegranate, and Beta Sistosterol.
Studies suggest the carefully selected extracts in LifeTime Premium Prostate Support may support a healthy prostate.
Directions
Take three capsules with meals or as needed or directed by your healthcare practitioner.
Disclaimer These statements have not been evaluated by the FDA. These products are not intended to diagnose, treat, cure, or prevent any disease.