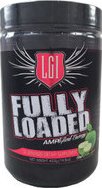 LGI Supplements Fully Loaded AMPlified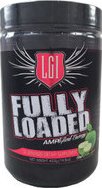 LGI Supplements Fully Loaded AMPlified
Tiger Blood is a blend of Coconut, Strawberry and Watermelon
Supplement Facts

Serving size: 1 Scoop (14.1g)

Servings per container: 30

Amount per Serving

% Daily Value*

Vitamin C (Ascorbic Acid)

100mg

167%

Niacin

50mg

250%

Vitamin B6 (as Pyridoxine HCl)

4mg

200%

Vitamin B12 (as Cyanocobalamin)

125mcg

2083%

Magnesium (as Magnesium Glycinate Chelate)

100mg

25%

Sodium

8mg

<1%

Potassium (as Potassium Amino Acid Complex)

100mg

3%

L-Citrulline Malate (1:1)

2750mg

**

Beta-Alanine

2500mg

**

Taurine

1250mg

**

Glycerol Monostearate

1250mg

**

Glycine Propionyl L-Carnitine Hydrochloride

750mg

**

L-Tyrosine

750mg

**

Agmatine Sulfate

500mg

**

Caffeine

300mg

**

2-Amino-4-methylpentane Citrate

300mg

**

Glucuronolactone

250mg

**

L-Norvaline

100mg

**

Higenamine HCl

50mg

**

Phenylethylamine HCl

50mg

**

Sodium Glycerophosphate Pentahydrate

50mg

**

Pikatropin Pikamilon

50mg

**

Alpha-Glycerylphosphorylcholine (Alpha-GPC)

25mg

**

N-Phenylacetyl-L-prolylglycine Ethyl Ester

20mg

**

Arecoline Hydrobromide (from Areca catechu Seed)

10mg

**

Huperzia serrata Extract (std. min. 1% Huperzine A)(club moss)

100mcg

**

* Percent Daily Values are based on a 2,000 calorie diet

** Daily Value not Established
Other Ingredients: Silica, Natural & Artificial Flavor, Sucralose, Mannitol, Dicalcium Phosphate,
Net weight: 423g (14.9oz)
You will not find another preworkout on the market that stands next to Fully Loaded.  LGI has stacked the best pump ingredients known, with the strongest cognitive focus ingredient there is.  Fully Loaded is the only preworkout in the world with N-Phenylacetyl-L-prolylglycine Ethyl Ester for the most focus possible during workouts.
Unmatched Pump
Unmatched Focus
Smooth Energy
Replenishes Electrolytes
No Proprietary Blend Hiding
Like Damage Control and Rehab, No expense was spared.  LGI has the best pre workout on the market now as well.  Compare any other to it's profile!
LGI provides what the customer wants at the most affordable price due to their low profit margins
at the distributor level.

It's simple, they provide the highest quality products at the lowest prices.