Warning: This product is not currently available at any store.
Click the button above and PricePlow will email you when the first store has it in stock!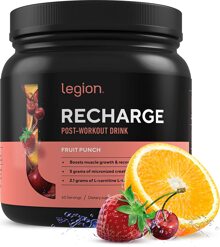 Feel The Power Of Optimally Absorbed Creatine!
• Promotes Muscle Growth.
• Increases Strength.
• Increases Workout Endurance.
• Increase Testosterone Levels with Fenugreek
• Improved Creatine Absorption
Many creatine products currently on the market do not use Creatine Monohydrate in there formulas but instead rely on unproven forms of creatine that claim superiority but in fact have nothing new to offer. We wanted to create a product steeped in science – exclusive and research proven to be effective.
When we created our creatine product, CREATINE+, we chose micronized creatine monohydrate, however we wanted to offer something more than everyone else, something that effectively enhanced the absorption of creatine monohydrate.

Here's our Formula:
CREATINE MONOHYDRATE
With some 200 studies backing its effectiveness, Creatine is very likely the most researched sports nutrition supplement in the world. It has been proven safe and effective time after time. We use only micronized creatine monohydrate – this means the particle size has been reduced which in turn improves absorption and reduces potential stomach distress. In terms of proper dosing protocol, the tried and true method of using a loading phase followed by using a daily maintenance dose still provides the best results. The typical dose used in this protocol is 5 grams per serving – the same dose Legion uses in CREATINE+.

FENUGREEK EXTRACT
Fenugreek is an herbal extract that has been research proven to increases testosterone production, control estrogen, improve sex drive and enhance the absorption of creatine. This benefit means there is no need for the use of simple carbs when taking creatine – a popular method of use since the early days of creatine monohydrate supplementation. The type of fenugreek we use is a unique patented type that provides a high amount of the active compounds that give fenugreek its testosterone enhancing properties. Other companies use less effective forms of fenugreek – Legion uses only the proven, patented form at the research suggested maximum dose of 900 mgs.
The standard we hold ourselves to is a simple one: that every single active ingredient we use in every LEGION supplement must be fully supported by published research and must be used at, or higher than, research level dosages.
CREATINE+ is way beyond other creatine products because we use real research proven dosing and ingredients – we left the hype out! We also left out artificial sweeteners and fillers! We naturally sweeten CREATINE+ with Stevia, a natural herbal extract that's twice as sweet as sugar on a per serving basis. We've done this because research indicates most artificial sweeteners may pose a health risk and Legion Supplements has chosen not to risk the safety of our customers. Stevia also offers health benefits, such as blood glucose regulation, decreased blood pressure and lowered cholesterol, to name a few.
We have gone to great lengths to insure CREATINE+ tastes good, mixes easily, dissolves completely and is easy on your digestive system. Plus you won't find any artificial dyes in any supplement we make. The fact is there are quite a few creatine formulas that do use artificial dyes, such as FD&C Yellow #5, FD&C Blue #1 and FD&C Red No. 40 – the safety of these dyes is questionable at best. Also, Legion does not use "filler" ingredients in any product we make and CREATINE+ is no exception.
When it comes to muscle size and strength, Creatine is one of the few compounds that is proven to come through with effective results – but there's no reason to pay more for hyped versions that really do not offer anything new. Legion's CREATINE+ not only gives you the proven power of creatine, it also gives you the anabolic power of fenugreek – all in one product!
CREATINE+ - No Hype, No BS, Just Science Inspired Results!

Supplement Facts
Serving Size: 1 Scoop (7 Grams)
Servings Per Container: 51

Amount Per Serving

Calories - 1.9
Calories from Fat - 0
Total Carbohydrates - .65 Grams
Micronized Creatine Monohydrate - 5000 mg
Fenugreek Extract - 900 mg

Other Ingredients:
Natural Flavors, Maltodextrin, Silica, Citric Acid and Stevia Extract

Directions
This is the primary clinical protocol:
For the first 5 - 7 days, Mix 1 serving with 8oz. cold water or juice. Take 4 servings evenly spaced throughout the day.
After the "loading" phase, take 1 serving per day, on training days consume 30 minutes prior to working out, on off days, consume mid-morning on an empty stomach.

Warnings
Discuss with your physician before taking if you have a medical condition or are taking any prescription medications. Stop use and discuss with your physician if any negative effects occur. Do not exceed suggested dose. Do not take if pregnant or lactating. Must be 18 years old to use this product. Keep away from children. Store in a cool, dry place.