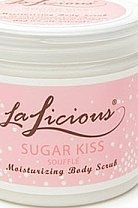 LaLicious Moisturizing Body Scrub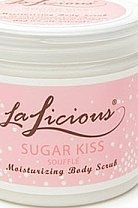 LaLicious Moisturizing Body Scrub


No oily mess, no re-mixing...This famously whipped body scrub will revolutionize your beauty routine. And it's all natural!

Our unique moisturizing sugar scrub exfoliates and smoothes your skin to perfection! This incredible combination of oils and cane sugar is whipped together to provide vitamins, minerals and proteins essential to maintaining beautiful, youthful skin.  Please, no tasting!

Not tested on animals. Made in USA.

For external use only.
* These statements have not been evaluated by the Food and Drug Administration. This product is not intended to diagnose, treat, cure, or prevent any disease.