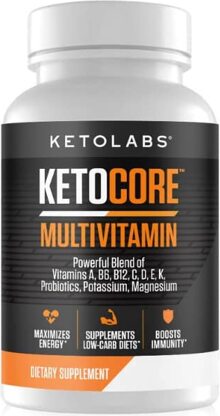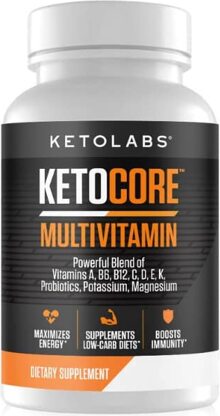 More Probiotics, Vitamin D, ALA, Natural, Chelated Nutrients, than our Core Basics, in an easy-to-swallow high-absorption capsule.

Foundation for a healthy weight-loss diet. Promotes insurance that your body gets the nutrients you need while on a ketogenic or low-carb diet, while promoting ketone production.

Magnesium and Potassium Electrolytes, for Superior Physical Performance and Reducing Cramping. Assists in feeling better while being active and easing the weight-loss process.

Provides Essential Micronutrients By Targeting Low-Carbohydrate Deficiencies. KetoCore works best for those who want to burn fat on a low carbohydrate plan, such as keto, paleo, or Atkins.

Supports Immunity, Anti-Inflammation, Energy, Anti-Aging, Brain, Heart Health, and Anti-Stress.
More