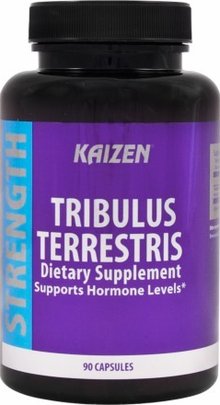 Kaizen Tribulus Terrestris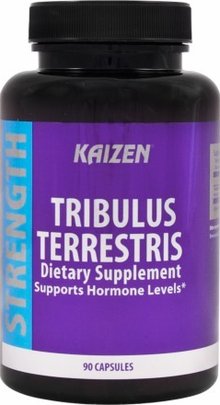 Kaizen Tribulus Terrestris
What is it?
Tribulus Terrestris is an herb also known as the puncture vine, and has been used for centuries in Europe to support sexual health.*
On the athletic front, this herb has been studied and suggested to enhance LH (luteinizing hormone) production and raise testosterone levels.* The increased testosterone levels by Tribulus Terrestris can have a positive effect on strength and stamina.* Athletes are using Tribulus Terrestris to help ensure their own natural levels of testosterone are at a normal level.* It is a natural stimulant of LH.*
Clinical studies in Bulgaria showed Tribulus Terrestris improved testosterone levels in men.* Among women, Tribulus Terrestris increased the concentration of hormones including estradiol, with testosterone being very slightly influenced*.
What does it do?
Support the Natural Level of Testosterone*
Promote Strength and Stamina*