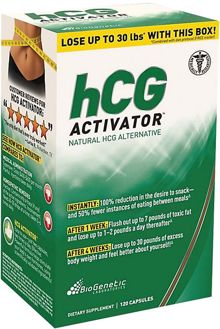 iSatori BioGenetic Laboratories - HCG Activator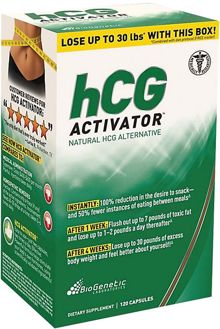 iSatori BioGenetic Laboratories - HCG Activator
HCG (or Human Chorionic Gonadotropin, as it is medically known) allows the body to burn excess bodyfat by using that fat as a food source. HCG is normally administrated by a medical doctor and is very costly and painful. Sounds crazy, right? But here's how it works:
HCG is a naturally occurring hormone that triggers the hypothalamus to release and mobilize any extra fat your body is carrying to use as an energy or food source. Therefore, when you go on a very low calorie diet (such as the plan contained with HCG Activator), the HCG helps make up the difference in the calories it needs to function by using your stored fat as food. As a result, you will burn fat more quickly, and from areas that are typically harder to reduce.
An additional benefit of HCG is that you will feel less hunger cravings and desires to snack between meals, despite undergoing arestrictive-calorie diet. This will help you maintain your diet and improve your motivation to continue.
Now, you may enjoy the powerful effects of HCG without the costly, painful injections. HCG Activator is a natural alternative to HCG administration. HCG Activator does not claim to be a miracle pill but instead uses a scientific dietary formula and medically researched protocol that is based on Dr. Simeon's diet, proven to reduce obesity, excess weight, and more specifically bodyfat. Start today, and here is what you can expect:
Instantly: 100% reduction in the desire to snack-and 50% fewer instances of eating between meals.
After 1 Week: Flush out up to 7 pounds of toxic fat and lose up to 1-2 pounds a day thereafter.
After 4 Weeks: Lose up to 30 pounds of excess body weight and feel better about yourself!