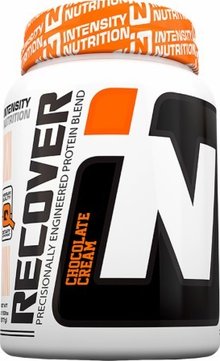 Intensity Nutrition Recover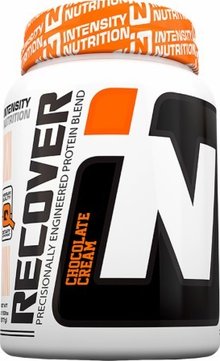 Intensity Nutrition Recover
DEVELOPED BY A FORMER NAVY SEAL
SPORTS SUPPLEMENTS FOR
POWERFUL ATHLETES
PRECISIONALLY ENGINEERED PROTEIN BLEND
REPAIR REBUILD REGENERATE
NO CONCENTRATES - PURE ISOLATES - CLEAN PROTEIN - GREAT TASTE
RECOVER combines the highest quality ingredients - in industry leading amounts - into one great-tasting protein powder. Packed with nutrients in precise formulations, RECOVER delivers exactly what you need for intense workouts and demanding physical activity.
FAST/SLOW PROTEIN COMPLEX
A Unique Protein Blend That Combines Multi-stage Carbohydrates, Essential Vitamins & Minerals to Create A Great Tasting, Easy-to-Digest Formula.
PACKED WITH NUTRIENTS
>>

Reduce Muscle Fatigue During High-Intensity Workouts and Demanding Exertion

>>

RECOVER is packed with leucine and glutamine to assist in the recovery process*

>>

RECOVER is unique due to its precise formulation of protein blends, multi-stage carbohydrates, essential vitamins and minerals, all geared toward optimizing your recovery time

>>

In addition, you'll find the great-tasting, easy-to-digest formula makes RECOVER the ideal conclusion to any demanding workout
PRECISIONALLY ENGINEERED
Carbohydrates to Fuel Muscle Tissues
Athletes need up to 8g-10g of CHO per kg of body weight every day during high-intensity training. Many studies over the years have concluded that exercise can deplete glycogen by 25-35%, depending on the type and duration of exercise.* RECOVER gives you an ideal blend of carbohydrate sources with varying GI values to promote both immediate and sustained recovery.* Palatinose, maltodextrin and rice oligodextrins combine to provide a balanced insulin response to assist recovery.*
A Critical Balance: The PRO/CHO Ratio
Research indicates that the right combination of protein, carbohydrate and leucine yields greater results for recovery.* RECOVER delivers the perfect balance of these synergistic nutrients to turbo-charge any intense workout like never before.
Amino Acids to Speed Recovery
RECOVER's proteins are also enriched with the perfect balance of EAAs, glutamine, BCAAs, and the patented, proprietary, all-natural digestive enzyme Aminogen to help you gain even more strength and muscle mass than protein alone can provide.* For the most efficient protein delivery and synthesis possible.*
Recover From Brutal Training Sessions
RECOVER combines optimum amounts of branch chain amino acids, carbohydrates, and other ingredients.
Increase Lean Muscle Mass
RECOVER provides massive amounts of the highest quality proteins to help your body rebuild muscle mass after intense training sessions.
- NO PIXIE DUST -
TRAIN WITH INTENSITY