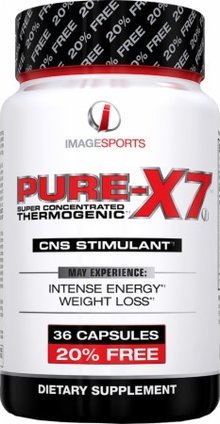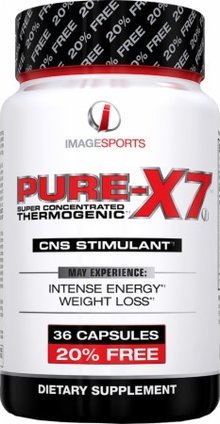 THE PERFECT

FAT BURNING


CONCEPT COMES TO LIFE†*
INTENSE ENERGY*†
CNS STIMULANT*†
WEIGHT MANAGEMENT*†
PURE-X7 IS ONE OF A KIND.
PURE-X7 is an unadulterated combination of a new, highly efficient stimulant property. This pure combination of 7 ingredients possess what researchers and beta testers are calling "MAGIC". This is a highly researched and result oriented fat burning matrix designed to help you lose weight. The perfect combination of science and technology*†
7 FAT BURNING COMPONENTS IN ONE.†*
Containing seven Fat Burning Components in one extreme formula, PURE-X7 is a scientifically sound and clinically researched fat burner. There are no "ifs", "ands", or "buts" about it. This formula comes together as the ultimate hardcore "knock you on your butt" weight loss pill. This is a complete body altering, ingredient rich fat burning formula.*†
† When conbined with a proper exercise and nutrition regimen. Statements based on early-stage independent 3rd party in vivo and / or in vitro model scientific research data findings for individual ingredients.