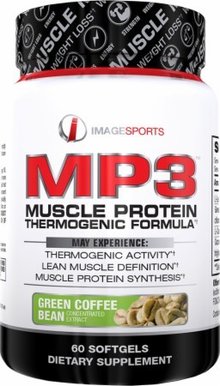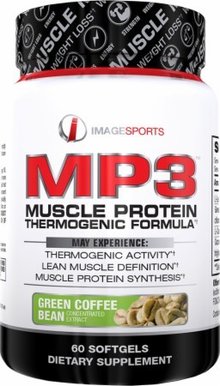 Everyone Wants To Build Muscle And Get Lean!
Everyone wants to




build muscle


and get lean
Muscle Protein Thermogenic Formula†*
---
LEAN MUSCLE
DEFINITION *†
WHAT IS MP3?
MP3 is a powerful muscle protein thermogenic suitable for athletes and bodybuilders alike. This is the model of perfection when it comes to thermogenic muscle building. Containing heavily researched and much sought after ingredients, MP3 was formulated to boost metabolism, inhibit absorption of fat and reduce weight gain.†*
WHAT ARE THE BENEFITS?
THERMOGENIC MUSCLE BUILDING compound that IMAGE Sports has ever released. It is a perfect combination of LEUCINE's anabolic activity with the metabolic enhancing properties of Green Coffee Bean, Coconut (MCT's), and Carnitine. Leucine is by far and away the most heralded BCAA.
WHY IS IT BETTER?
The ingredients found in MP3 may help burn fat and manage weight. Research suggests that adding coconut may help to increase energy, balance hormones, and stimulate the thyroid gland.* MP3 also contains green coffee bean, a remarkable weight-management ingredient that that is a rich natural source of an isolated compound called chlorogenic acid, as well as closely related chlorogenic acid-like compounds. These ingredients may work synergistically to build muscle and promote weight management.†*
MP3 is a definite need for any true hardcore athlete
† When combined with a proper exercise and nutrition regimen. Statements based on early-stage independent 3rd party in vivo and / or in vitro model scientific research data findings for individual ingredients.