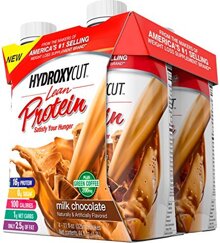 Hydroxycut Lean Protein RTD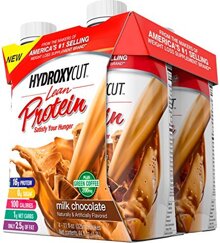 Hydroxycut Lean Protein RTD
Hydroxycut Hydroxycut Lean Protein RTD Chocolate 4 Drinks
Product Label

Hydroxycut Lean Protein

Satisfy Your Hunger

Hydroxycut - brings you an ALL-NEW,
great-tasting, guilt-free indulgence!
Unlike other shakes that are filled with sugar
and fat - Hydroxycut Lean Protein shakes
are packed with 16g of lean protein, are
sugar-free and contain green coffee extract.
With 100 calories and only 2.5g of fat - you
can trust that delicious Hydroxycut Lean
Protein shakes will help satisfy your hunger.


Directions
Drink 1 Hydroxycut shake two times a day approximately 30 minutes before your two largest meals. For enhanced taste, serve cold. Shake well before use. Refrigerate after opening and do not freeze. Keep below 80F. Best if used by date on box.