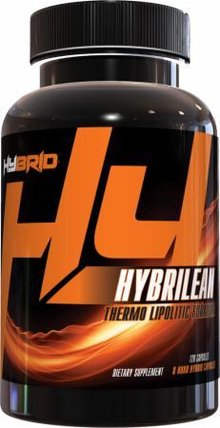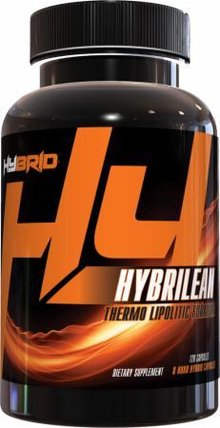 INCREASES FAT LOSS CAPACITY/ METABOLISM*
INCREASES THERMOGNESIS/ BODY TEMPERATURE
SUPPORTS ENERGY*
PROMOTES APPETITE CONTROL*
Hybrid Performance
Nutrition Hybrilean, 120 Caps.
When you've worked tirelessly at something, when you've established a goal and met it, when you've overcome an obstacle or obstacles, you don't mind showing off the results. And cutting season is just around the corner; calorie counting, cardio, high reps/short rests… that time when we set our goals, we encounter our obstacles, and we try our patience.

HYBRILEAN is the most useful piece in the puzzle that is the summer you. Helping to streamline your fat-loss objectives, HYBRILEAN is much more than a simple fat loss product, containing ingredients that also help support healthy blood sugar levels already in normal range, as well as thermogenesis, and energy.*
Benefits:
Increases fat loss capacity/metabolism (Olive Leaf, Green Coffee Bean, Banaba)*
Increases thermogenesis/body temperature (Caffeine,Capsicum)*
Increases energy (Caffeine, Alpha Yohimbine, Higenamine)*
Supports appetite control (Green Coffee Bean, Caffeine, Banaba)*
HYBRILEAN is certainly going to heat things up!