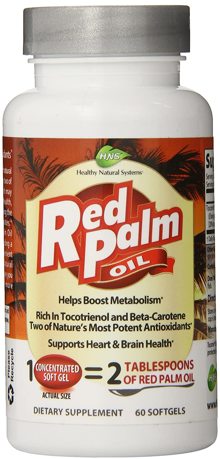 Healthy Natural Systems Red Palm Oil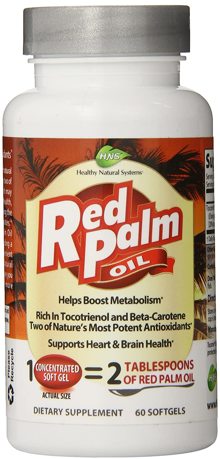 Healthy Natural Systems Red Palm Oil
Two of Nature's Most Potent Antioxidants*
Red Palm Oil is one of the richest sources of natural Vitamin E Tocotrienols and Beta-Carotene, two of nature's most potent antioxidants, which may be beneficial for heart health, brain health, immunity, and anti-aging all while helping the body to metabolize fat and carbohydrates.* Healthy Natural Systems Red Palm Oil in a convenient easy-to-swallow softgel. Healthy Natural Systems Red Palm Oil Softgels with leave you feeling younger, healthier and more energized.
* These statements have not been evaluated by the Food and Drug Administration. This product is not intended to diagnose, treat, cure, or prevent any disease.