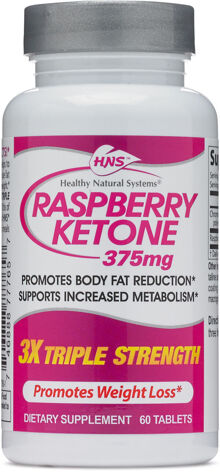 Healthy Natural Systems Raspberry Ketone 3x Triple Strength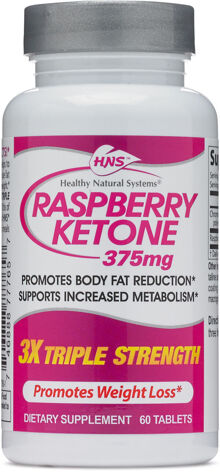 Healthy Natural Systems Raspberry Ketone 3x Triple Strength
PROMOTES BODY FAT REDUCTION

SUPPORTS INCREASED METABOLISM

Promotes Weight Loss

BURN FAT WITH NO SIDE EFFECTS!
Raspberry Ketone 3X TRIPLE STRENGTH helps to Block Fat- by encouraging the body to use fat instead of storing it, which can help you lose weight. To get the amount of ketone in one of our 3X TRIPLE STRENGTH tablets you would need to eat 270 lbs or raspberries! Forget that! Taking just 1 tablet of HNS Raspberry Ketone 3X TRIPLE STRENGTH with meals is enough to get your body burning fat the way you want it to!