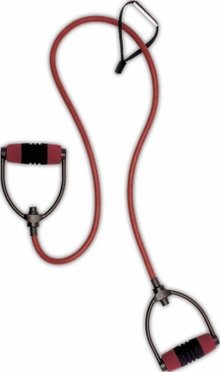 Harbinger Resistance Cable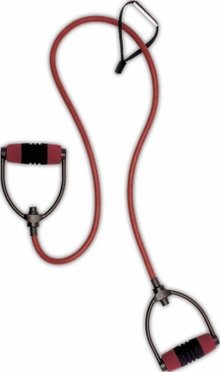 Harbinger Resistance Cable
Harbinger Cables
are available in light, medium, heavy, and super heavy resistances. They also feature a nylon door attachment. Simply slip nylon loop over Cable handle. Secure attachment in door by opening door, placing nylon seam behind door and closing door securely. Give the cable a firm tug to insure cable is securely anchored.
Harbinger Bands are designed to shape, tone and further define your muscles. Our guide of variable resistance exercises will help you to increase lean muscle mass and improve overall body composition. Follow the general guidelines when using Harbinger Cables.
Please read carefully and follow the instructions:
Inspect the rubber tubing before each exercise session for any nicks or tears.
Perform each exercise in a slow and controlled manner.
Perform each exercise only as portrayed in this Exercise Guide.
Avoid holding your breath during the entire repetition. Exhale through pursed lips during the exertion phase.
Perform 1-3 sets of 8-15 repetitions of each exercise. Rest 30-90 seconds between each set.
Perform an equal number of exercises with each arm to avoid developing muscular imbalances.
Never forcefully or rapidly lock out elbow joint when straightening leg. Keep wrists firm.
Be sure to stand firmly on the tube to avoid slipping which may cause injury.
If you are unable to complete 8-15 repetitions of the exercise as demonstrated, choose a Harbinger Cable of lesser resistance. If you are not fatigued by 8-15 repetitions of the exercise as demonstrated, choose a Harbinger Cable of greater resistance.
Consult your physician before beginning any type of exercise program.
Click here to download the Exercise Guide pdf file.