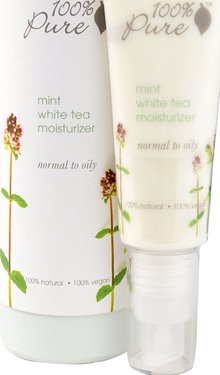 GNC White Tea Moisturizer Mint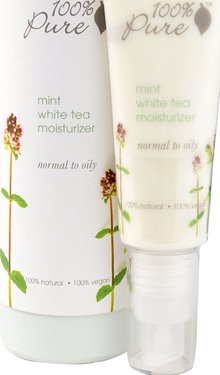 GNC White Tea Moisturizer Mint
100% Pure White Tea Moisturizer Mint Description
What it Does: Hydrates and nourishes without clogging pores.
Who's it For: Normal to oily skin
Super lightweight, non greasy facial moisturizer hydrates and nourishes without clogging pores. Packed full of organic nutrients, vitamins, and antioxidants to make your skin healthy, hydrated and more youthful. Made specifically to care for normal to oily skin but gentle for all skin types. Truly 100% Pure - never any harsh detergents, synthetic chemicals, chemical preservatives, artificial fragrances or any other toxins.
Free Of Cruelty, gluten, synthetic chemicals, artificial fragrances, petro chemicals, chemical preservative or any other toxins. Disclaimer These statements have not been evaluated by the FDA. These products are not intended to diagnose, treat, cure, or prevent any disease.