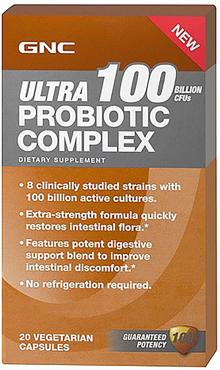 GNC Ultra Mega Green Vegetarian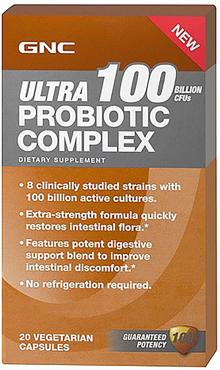 GNC Ultra Mega Green Vegetarian
WHOLE FOOD ENHANCED VITAPAK PROGRAM FOR MEN AND WOMEN
Green foods multivitamin formula with 5 superfood blends
Promotes protein, carbohydrate and fat digestion with premium digestive enzyme formula
Supports heart health with omega-3 fatty acid from flax seed oil
Strengthens bones with 500 mg calcium
ULTRA MEGA GREEN VEGETARIAN VITAPAK PROGRAM
The Ultra Mega Green Vegetarian Vitapak Program is a scientifically designed, convenient green foods enhanced nutritional program that combines essential vitamins and minerals with plant and whole food based ingredients to support the optimal health of men and women. Emerging research suggests that including green foods as part of a healthy nutritional plan can have a variety of health-enhancing effects and can help support overall wellness. This nutrient-dense whole food enhanced multivitamin formula has been designed to supply nutrition for even the most demanding schedules.
Ultra Mega Green Multivitamin without Iron -
A superior blend of vitamins, minerals, whole foods, antioxidants, enzymes and phytonutrients to help you achieve optimal health. This premium multiple vitamin offers antioxidant protection from over 26 nutrient-dense superfoods including wholesome fruits, vegetables and phytonutrients. In addition, it also provides antioxidant support from vitamins C and E, selenium and green tea extract. Antioxidants offer protection from harmful free radicals that can destroy healthy cells and promote the cell-aging process.
Digestive Enzyme Formula -
A premium digestive enzyme formula that features n-zimes, a proprietary blend of digestive enzymes, with proven bioactivity. n-zimes are active in both the acidic environment of the stomach and the alkaline environment of the small intestine. Lab tests show that n-zimes work throughout the digestive tract, contributing to a more complete digestion of nutrients. This superior formula helps promote protein, carbohydrate and fat digestion.
Flax Seed Oil -
A great, vegetarian source of omega-3 fatty acids, this formula features a natural source of alpha-linolenic acid, an omega-3 fatty acid in a unique liquid-filled capsule. Omega-3 fatty acids support a number of important functions within the cardiovascular and nervous systems and help maintain digestive and joint health.
Calcium Citrate 500 -
An essential mineral for building strong healthy bones, almost 99% of calcium is found in bone tissue. Each daily pack provides over 50% of the daily value of calcium.
* These statements have not been evaluated by the Food and Drug Administration. This product is not intended to diagnose, treat, cure, or prevent any disease.