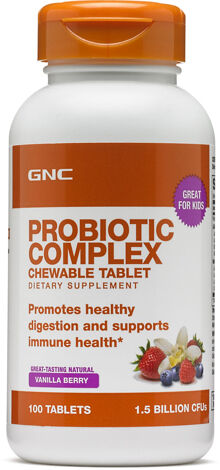 GNC Probiotic Complex Chewable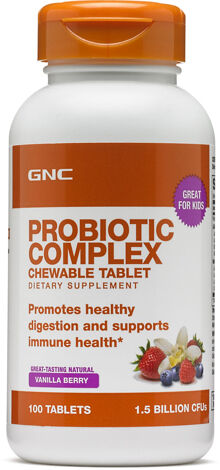 GNC Probiotic Complex Chewable
Promotes healthy digestion and immunity
1.5 Billion CFUs

Probiotics help to promote health digestion, support natural resistance and replenish beneficial, healthy bacteria that may be depleted as a result of poor diet, taking certain antibiotics, food poisoning, travelers' diarrhea or poor overall digestive health.
* These statements have not been evaluated by the Food and Drug Administration. This product is not intended to diagnose, treat, cure, or prevent any disease.