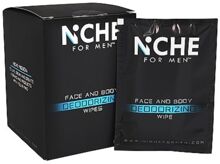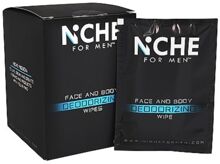 VITAMIN ENRICHED
Premium Formula
Clean and deodorize without the mess
Easy to use, citrus scented wipes with nutrients and antioxidants
Instantly freshens your dog's coat
GNC has been a trusted leader in the health and wellness industry for more than 75 years.
Our best-in-class pet grooming products are designed to be the perfect complement to GNC Pets supplements. Enriched with premium vitamin, minerals and other key nutrients, they provide unsurpassed cleaning of your dog's coat, leaving it incredibly soft, lustrous and fresh smelling, while gently soothing the skim. GNC formulas are pH balanced for your dog and contains no harsh chemicals.
Keep your dog smelling and looking its best all day, every day! GNC's Deodorizing Wipes contain citrus oil, plus vitamins and are perfect for when traveling, your dog needs a quick clean up, or for wiping off those muddy paws! For best results, use with GNC Pets Skin & Coat Supplements to help build a healthy coat from the inside out.
* These statements have not been evaluated by the Food and Drug Administration. This product is not intended to diagnose, treat, cure, or prevent any disease.