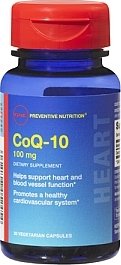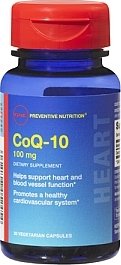 Co Q-10 already exists in the cells of the human body and is involved in the process that produces cellular energy.*
As people get older, the amount of CoQ-10 in the body may diminish.
Hardshell capsules.Also available in non-vegetarian form, check for our vegetarian symbol on the product label.
* These statements have not been evaluated by the Food and Drug Administration. This product is not intended to diagnose, treat, cure, or prevent any disease.