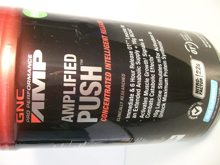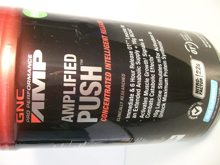 Immediate & 6 Hour Release Leucine for an Extended Anabolic Supply + 16g BCAA*
Activates Muscle Growth Signals & Combats Catabolic Effects*
10g Leucine Stimulates mTor Activation to Unlock Maximum Protein Synthesis*
Introducing GNC Pro Performance AMP Concentrated Intelligent Release Series, featuring revolutionary new formulas with performance-enhancing, clinically studied ingredients developed to change the way nutrients work to amplify your performance.*
OT2 – The Exclusive GNC Advantage
GNC's breakthrough Optimal Timing Technology (OT2) is an exclusive innovation that enhances ingredients to control their release. Just one concentrated scoop of this product gives an immediate burst plus a 6 hour release to fuel muscles. No other products are engineered with this technology.
NITRO-FACTOR – Maximize Muscle Building
The full muscle building potential of a GNC product is based on its total nitrogen content- so the more nitrogen a product has, the stronger it will perform. Pro Performance AMP Amplified Push with a Nitro-Factor of 22 grams helps fuel performance and anabolism.*
* These statements have not been evaluated by the Food and Drug Administration. This product is not intended to diagnose, treat, cure, or prevent any disease.