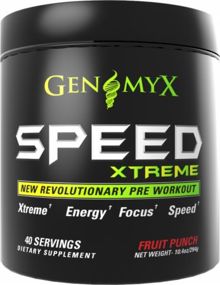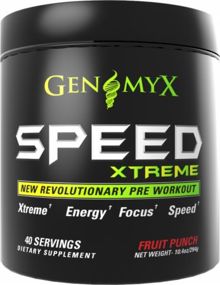 Speed Xtreme
How should people take Speed Xtreme?
Take 1 scoop 30 minutes before activity and do not exceed more than 1 scoop in a 24 hour period.
Should people take Speed Xtreme with food?
Speed Xtreme is best taken with food but can be taken on an empty stomach if desired.
Can I take Speed Xtreme with other Genomyx products?
Yes, Speed Xtreme can be taken with all non stimulant Genomyx products.