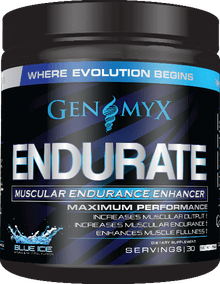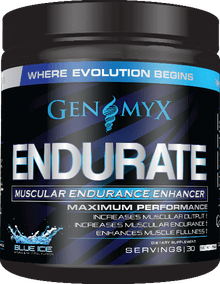 strength & hydration
Endurate contains a clinical dose of Creatine Monohydrate, the most studied Creatine on the planet, as well as eletrolyctes to keep your body hydrated during excessive workout activities.*
endurance
The combination of Beta Alanine and Betaine Anhydrous is sure to give you endurance for hours.
flavor
Endurate is avaible in Blue Ice which can combine with other great tasting stimulants products such as STIMaholic Blue Coloda
How should people take Endurate?
Begin by taking 1 scoop of Endurate Pre, During, or Post Workout. Endurate is truly a flexible product and can be used as a pre, intra, or post workout during any type of atheltic event. Never take more than 1 scoop within a 24-hour period.
Should people take Endurate with food?
Endurate may be taken with food or on an empty stomach. Stim sensitive users prefer to begin by taking Endurate with food to avoid the possibility of an upset stomach.
What makes Endurate different from other products?
The great thing about Endurate is its truly a fleixble product. It can be used in so many different ways. If you crossfit, weight train, run, and other other activity. We designed this product for people who arent looking to get pure energy and focus but looking for key muscle building ingredients.