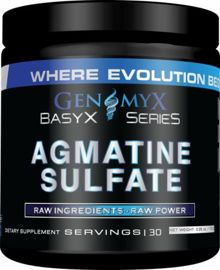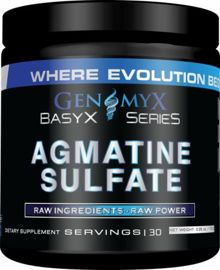 100% Pure, Guaranteed
Pure. It's a label. It's a lifestyle. It's almost unattainable. But, we all seek it… to help define us. To bring us closer to what we believe we should be. It's in our lives; it's in our training. Our desire to be pure is what separates us from everyone else.
Genomyx has moved one step closer to the unattainable… Proudly offering the first pure flavored agmatine sulfate powder!
Enhances Nitric Oxide Synthesis*
Enhances Nutrient Delivery to Muscle Cells*
Enhances Muscle Cell Insulin Sensitivity*
Enhances Performance and Cognition*