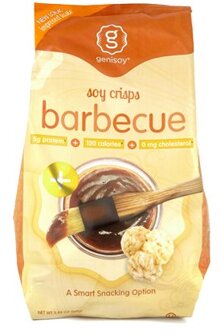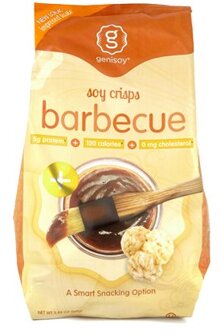 GeniSoy Soy Crisps Salt & Vinegar Description
New Look
Improved Taste!
5g Protein + 130 Calories + 0mg Cholesterol
Kosher
A Smart Snacking Option
Positively You, Genisoy Soy Crisps, A Smart Snacking Option
Lunch
Substitute your high calorie potato chip with our savory low-calorie, protein rich soy crisps- just 130 calories or less per serving, and several delicious flavors to choose from!
We all crave positive energy to help us through our stressful day. Genisoy's delicious, all natural protein bars, shakes, and snacks are packed with the protein and nutrients to power you all day long. At Genisoy we believe you should feel positive about nutrition and your life.
Our All Natural, low calorie, tasty Soy Crisps pack a big nutrition punch! With 5 grams of protein per serving and 130 calories, you can savor every bite of your salty snack craving.
Disclaimer These statements have not been evaluated by the FDA. These products are not intended to diagnose, treat, cure, or prevent any disease.