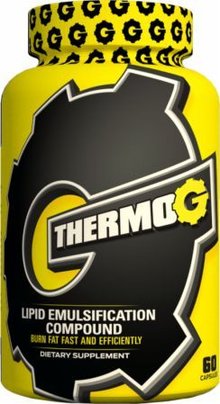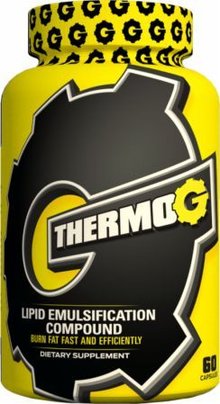 THERMO G
mobilize fat stores to be used as energy*

decrease fat storage*

promote lean muscle development*

increase thermogenesis*

support appetite control*
THERMO G is the ULTIMATE FAT BURNING EMULSIFIER.
THERMO G is the result of the latest scientific breakthroughs in rapid body fat burning and weight management. The scientific team at GEAR Nutrition has done it again with THERMO G.
Our powerful thermogenic driver also jacks up energy levels for a boost in training intensity - noticeable with just one dose. THERMO G improves central nervous system stimulation to promote elevated mood, energy level and focus.* Stimulating the sympathetic nervous system improves the release of fatty acids. THERMO G provides caloric expenditure and thermogenisis you can feel! Until now, never before has a fat burner been created that allows you to actually feel your body expending calories.
By boosting thermogenisis with THERMO G, innovative stimulation system, fat metabolizers and lipotropic factors, you will burn fat faster and convert fat stores into useful energy for mega-intensity and optimal training performance. THERMO G also naturally stimulates the brain's hypothalamus gland, releasing powerful neurotransmitters that support appetite control and keep hunger at bay.*
*THIS PRODUCT IS MORE EFFECTIVE FOR USERS WHO FOLLOW A LOW CARB OR REDUCED CARB DIET.