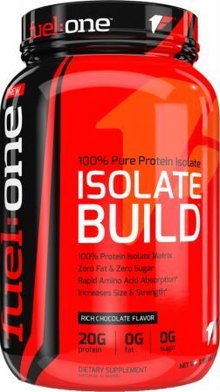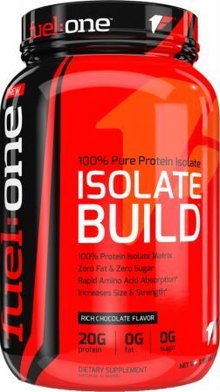 INCREDIBLY PURE. ZERO FAT, SUGAR & LACTOSE.
100% Isolate. No Fillers.
ISOLATE BUILD
20G
protein
0G
fat
0G
sugar
The Ultimate Isolate Formula
ISOLATE BUILD fuels your one with scientifically advanced protein isolates. With four different protein isolates, ISOLATE BUILD is the ultimate rapid amino acid delivery isolate formula for all of your needs. Loaded with branched chain amino acids, leucine and glutamine, ISOLATE BUILD helps fuel muscle protein synthesis for better strength and size gains.* ISOLATE BUILD delivers the anabolic protein factors you need to power through whatever life throws at you.
Four Different Protein Isolates
Each serving of ISOLATE BUILD features four of the world's most powerful and pure isolate proteins.
Why isolate protein? Isolate proteins are the benchmark for clean and pure proteins that contain the least amount of fat and carbs possible in a protein powder. ISOLATE BUILD has 0g of fat per serving and 0g of sugar.