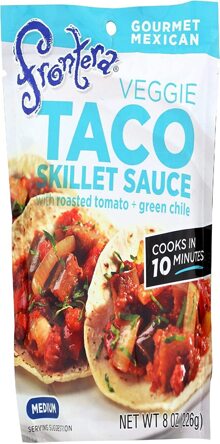 Frontera Taco Skillet Sauce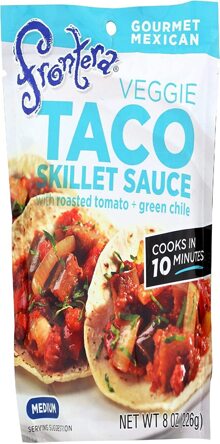 Frontera Taco Skillet Sauce
Frontera Taco Skillet Sauce Seasoning for Chicken New Mexico Medium Description
Seasoning for Chicken
With roasted Tomato + Mild Red Chile
All Natural
Medium
Gluten Free
No Preservatives
Gourmet Seasoning from Chef Rick Bayless
New Mexico Taco Skillet Sauce
Amp up your tacos by adding fresh flavor. All it takes is a pouch of Frontera Taco Skillet Sauce warmed with browned meat or chicken.
Brown a little chicken, mix in this savory seasoning - aromatic with the richness of mild New Mexico chile - then wrap the delicious mixture in warm tortillas. It's like taking a trip to the Southwest without leaving home.
Free Of Gluten, preservatives.