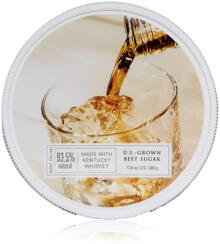 FarmHouse Fresh Bourbon Bubbler Brown Sugar Body Scrub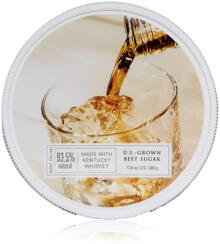 FarmHouse Fresh Bourbon Bubbler Brown Sugar Body Scrub
ExfoliateKentucky Whiskey Body ScrubAn intoxicatingly decadent body scrub!
Brown sugar and real Kentucky whiskey combine in this rich, gingersnap-pecan scented fine body scrub.  Apply when you're wet for a squeaky clean drydown that leaves your skin ultra soft for everyday use, but free of the greasy residues that keep self tanning lotions from sinking in deep.  Professional salon spray tans won't smear or dribble off!
A fabulous gift for teens, men and women alike.  
Fun vintage photo reads:
"A good heap of whiskey before tanning helps make one smoothe."
No Paraben, SLS or Mineral Oil
Benefits:
Brown sugar removes dead skin, providing easier penetration of other products
Stimulates renewal of skin texture
* These statements have not been evaluated by the Food and Drug Administration. This product is not intended to diagnose, treat, cure, or prevent any disease.