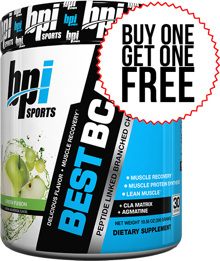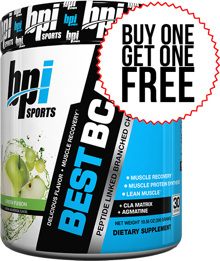 Rebel Against Muscle Soreness
Timing is critical! If you want the full advantages that protein and carbs offer, timing your intake after exercise is extremely important, especially if rapid recovery is your goal. The rate of glycogen refueling, muscle tissue repair, and muscle building can occur in hours not days.*
Supports Recovery*
Anti-Inflammatory Properties*
Refuels Muscle & Liver Glycogen Stores*
Helps Reduce Oxidative Stress on the Muscles*
Supports the Manufacture of New Muscle Protein*
Helps Reduce Delayed Onset Muscle Soreness (DOMS)*
Helps Protect Cell Membranes & DNA from Free Radical Damage*
F3 Nutrition's Rebellion Post-Workout helps an athlete manage their recovery time after surviving the day's competition. F3 Nutrition's Rebellion shake was developed in partnership with top University sports nutrition scientists to select unique ingredients that deliver precise results, enabling athletes' bodies to recover from strenuous training and competition like never before.*
Rebellion Post-Workout provides the body with a specialized blend of nutrients it needs, in a speedy and practical manner, to optimize the recovery processes following each workout session. Recent research has shown that early intake after exercise (within the first hour) of essential amino acids from good quality protein helps to promote the increase in protein rebuilding. Following your workout, you also want high glycemic index carbs to restore blood glucose levels that may be dropping from a hard exercise session, increase blood insulin levels to begin the process of muscle glycogen resynthesis, and promote an anabolic (growth) state within the muscles. Rebellion provides the optimum formula for protection and enhancement of all athletes.*
F3 Rebellion Key Ingredients
Anabolic Protein Blend:Precise balances of Whey Protein Concentrate, Calcium Casseinate, Whey Protein Isolate, and Whey Protein Hydrolysate, D-Aspartic Acid and Leucine to help manufacture new muscle proteins.*
Insolinogenic Carb Blend: Waxy Maize, Maltodextrin, D- Glucose, and Fructose for refueling muscle and glycogen stores.*
Muscle Protection DOMS Blend: Creapure Creatine, HICA, Papain and Bromelain to protect from muscle soreness.*
F3 Rebellion Frequently Asked Questions
What makes F3 Nutrition's Rebellion special?
Numerous studies show that the ideal ratio of carbs to protein for optimal recovery is 2:1. Rebellion delivers that ratio in a 10g protein blend to feed your starving muscles, 20g of carbs to replenish your spent glycogen stores with only 6g of sugar in a great tasting shake. Unlike most recovery products on the market today, F3 Nutrition's Rebellion also addresses DOMs (delayed on-set muscle soreness) supplying the body with clinically proven ingredients to reduce that second day muscle pain and discomfort, eliminating the need for NSAID pain relievers like Ibuprofen.*
Why do I need a Post Workout recovery supplement?
After training you have depleted the muscles of energy stores and broken down muscle tissue. Rebellion post workout offers optimal nutrients to repair and refuel. When you consume carbohydrates in Rebellion you will replenish the trained muscles. This allows for a speedy recovery and reloading the muscle for optimal health and appearance.*Research also shows that combining protein with carbohydrate within thirty minutes of exercise nearly doubles the insulin response, which results in more stored glycogen. Rebellion provides a unique blend of proteins for important uses when consumed post workout. Proteins that provide the amino acids necessary to rebuild muscle tissue that is damaged during intense, prolonged exercise.*
What is Delayed On-Set Muscle Soreness (DOMs)?
DOMS is the soreness that is perceived as a dull, aching pain in the affected muscle often combined with tenderness, stiffness and can include decreased muscle strength, reduced range of motion and muscle swelling. Although it varies among exercises and individuals, the soreness usually increases in intensity in the first 24 hours after exercise, peaks from 24 to 72 hours, then subsides and disappears after five to seven days. DOMS is common in beginners or individuals getting back in shape, as well as elite athletes who push themselves harder and harder with each training session performing unaccustomed eccentric exercises.*
When is the best time to take Rebellion?
If you want the full recovery advantages that Rebellion protein and carbs offer, timing your intake within 30 minutes is ideal, especially if rapid recovery is your goal. The rate at which glycogen refueling and muscle tissue repair and rebuilding can occur is at its peak right after exercise, this is called the Anabolic Window. However, recovery can't begin until you flip that metabolic switch by eating carbs and protein. So if the first thing you do once you finish exercising is reach for something to eat or drink that contains carbs and protein, you're taking advantage of that anabolic window of opportunity for rapid recovery.*
What is the benefit of using Creapure Creatine?
If you want to increase the strength and size of your muscles, look no further than Creapure. Made in Germany by AlzChem, Creapure delivers stringent standards for selection of raw materials, patented high performance technology, and precise chemical analysis. Creapure is regarded as the safest creatine on the world market and proven through numerous studies to be the most effective.*
What is Waxy Maize?
Waxy maize starch is a unique carbohydrate formulated for athletes to give an effective loading of easily accessible muscle energy (glycogen) to the body. Waxy maize starch has an average molecular weight 100 times greater than the carbohydrates used in sport and energy drinks, and contains no simple carbohydrates or monosaccharides. Waxy starches are from various grains such as rice, barley, and corn (maize). Strength sports athletes have also reported that waxy maize starch gives a great 'pump' in the muscles, as well as increases in strength and endurance.*
Why the use of Dextrose and Fructose?
If you are worried about the calorie issue, the fact is that the body is going to destroy those calories to fuel the muscles post-workout. Dextrose is noted to be a perfect source for restoring those glycogen stores as it has a high glycemic index and is quickly digested. When you utilize dextrose in your Rebellion post-workout shake you're going to get a heavy insulin spike.*
That insulin spike is what you want because it creates a chemical stir in the brain. A trigger occurs that shifts the way the body processes the nutrients. Because your muscles take the frontline over fat stores due to their depleted energy stores, the nutrients you take in - including the carbs like Dextrose - head straight for the muscles to be used. This is essential to getting your muscles into a state where they start the healing process quickly.*
Rebellion contains only 2 grams of Fructose, but it serves an important enhancement for rapid recovery. Fructose replaces stored liver sugar more than twice as fast as a single sugar. You will recover faster from intense exercise by taking Rebellion containing the combination of Dextrose and Fructose that deliver maximum blood glucose levels for optimal recovery. Rebellion should be consumed within one hour of finishing an athletic event. Athletes should not take sugar at other times.*
References
Fructose and glucose co-ingestion during prolonged exercise increases lactate and glucose fluxes and oxidation compared with an equimolar intake of glucose1-3 Virgile Lecoultre, Rachel Benoit, Guillaume Carrel, Yves Schutz, Gre'goire P Millet, Luc Tappy, and Philippe Schneiter
Izaka, K.I., M. Yamada, T. Kawano and T. Suyama, 1972. Gastrointestinal absorption and the effect of bromelain. Jpn. J. Pharmecol., 4: 519-534
Darshan, S. and R. Doreswamy, 2004. Patented plant in murine traditional medicine. Phytother. Res., 18: 343-357.
Effects of alfa-hydroxy-isocaproic acid on body composition, DOMS and performance in athletes. Antti A Mero1*, Tuomo Ojala1, Juha J Hulmi1, Risto Puurtinen1, Tuomo AM Karila2,3, Timo Seppälä4 Mero et al. Journal of the International Society of Sports Nutrition 2010, 7:1.
Recovery from a cycling time trial is enhanced with carbohydrate-protein supplementation vs. isoenergetic carbohydrate supplementation John M Berardi, Eric E Noreen and Peter WR Lemon. Journal of the International Society of Sports Nutrition 2008, 5:24.
Niles, E.S., Lachowetz, T., Garfi, J., Sullivan, W., Smith, J.C., Leyh, B.P. and Headley, S.A. (2001) Carbohydrate-protein drink improves time to exhaustion after recovery from endurance exercise. Journal of Exercise Physiology 4, 45-52.
Saunders, M.J., Kane, M.D. and Todd, M.K. Effects of a carbohydrate-protein beverage on cycling endurance and muscle damage. Medicineand Science in Sports and Exercise.
Levenhagen, D.K., Carr, C, Carlson, M.G., Maron, D.J., Borel, M.J. and Flakoll, P.J. (2002) Post exercise protein intake enhances whole-body and leg protein accretion in humans. Medicine and Science in Sportsand Exercise 34, 828-837.
Short and longer-term effects of creatine supplementation on exercise induced muscle damage. John Rosene et al. Journal of Sports Science and Medicine (2009) 8, 89-96.