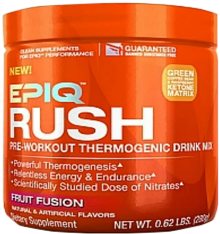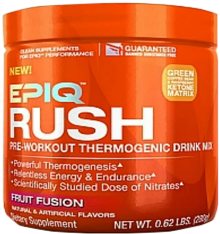 PRE-WORKOUT THERMOGENIC DRINK MIX

Powerful Thermogenesis

Relentless Energy & Endurance

Scientifically Studied Dose of Nitrates

EPIQ™ is a line of powerful, effective, and guaranteed clean supplements formulated for elite athleteswho demand the highest quality for EPIQ™ performance.
Intense training is crucial to achieving the results you desire – and just as important as your pre-workoutsupplement. EPIQ™ RUSH is formulated with a powerful key ingredient designed to take your thermogenesisto the next level while promoting elite-level physical performance and endurance.