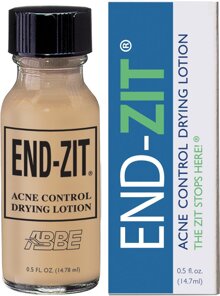 End-Zit Acne Control Drying Lotion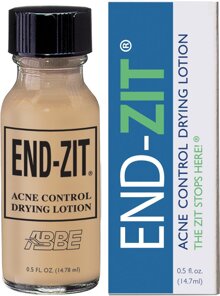 End-Zit Acne Control Drying Lotion
The Zit Stops Here!
Conceals, Dries & Heals Acne Blemishes!
Amazingly Rapid Results!
Proven Results
Clinically Tested
Hypo-Allergenic
Non-Irritating
Use on Acne Breakouts, Pimples, Clogged Pores, Blackheads, Razor Bumps and Oily T-Zone Area.
Never tested on animals
Keep out of reach of children.
* These statements have not been evaluated by the Food and Drug Administration. This product is not intended to diagnose, treat, cure, or prevent any disease.