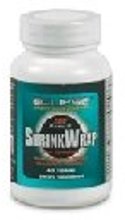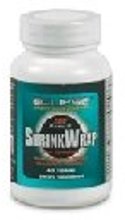 Eclipse ShrinkWrap High Definition Water Extraction Formula Eclipse ShrinkWrap High Definition Water Extraction Formula may help the body to regulate excess water. This Non-Stimulant synergistic blend of high definition herbal ingredients may regulate excess water and thus may cause the skin to appear "shrink wrapped" to the body. The regulation of water just beneath the skin may enhance muscular definition and promote vascularity. Eclipse ShrinkWrap is best used in conjunction with an exercise and diet plan. Results may vary depending upon percentage of body fat. Eclipse ShrinkWrap may be used with other Eclipse thermogenic supplements in order to enhance results due to the non-stimulant formula.

Supplement Facts:



Supplement Facts:

Serving Size: 2 Tablets
Servings Per Container: 30

Amount Per Serving
Vitamin B6 50mg 2500%
Dandelion Root 500mg
Uva Ursi Leaf 250mg
Juniper berry 4:1 200mg
Buchu leaf 4:1 150mg

Directions: As a dietary supplement, take 1 tablet in the morning and one tablet in the evening with 8oz of water. Drink at least 64oz of water a day. Do not exceed recommended dose. Do not use this product for more than 5 days consecutively. Contains No: Herbal Stimulants or Caffeine.
Note: Manufacturers continually change product specifications. While we try our best to keep product descriptions up to date, they do not necessarily reflect the latest information available from the manufacturer. We are not responsible for incorrect or outdated product descriptions and/or images.

These statements have not been evaluated by the Food and Drug Administration. This product is not intended to diagnose, treat, cure, or prevent any disease.