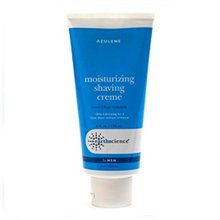 Earth Science Moisturizing Shaving Creme for Men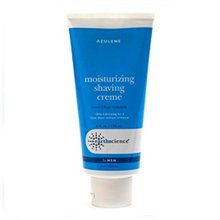 Earth Science Moisturizing Shaving Creme for Men
Moisturizing Shaving Creme for Men Description from EARTH SCIENCE
Azulene, a soothing extract of German Chamomile & Hyaluronic Acid, nature's most powerful moisture binder, combined with an abundance of super-lubricants and herbal extracts to create our Azulene Moisturizing Shaving Creme. This unique creme goes on smooth, rinses clean and provides a close shave with lasting moisture.
Ingredients:
Water, Stearic Acid, Glycerin, Peg-2 Stearate, Dimethicone, Lecithin, Isopropyl Palmitate, Hydroxyethylcellulose, Aloe Barbadensis Leaf Juice, Guaiazulene, Sodium Hyaluronate, Betula Alba Bark Extract, Tocopherol, Allantoin, Citric Acid, Citrus Grandis Seed Extract, Sodium Hydroxymethylglycinate, Sodium Cocoyl Isethionate, Sodium Hydroxide, Peg-35 Castor Oil, Potassium Hydroxide, Phenoxyethanol, Fragrance.
Manufacturer's Directions
Wash with warm water, and leave damp. Apply a thin, even layer over skin. Rinse razor frequently with hot water while shaving.