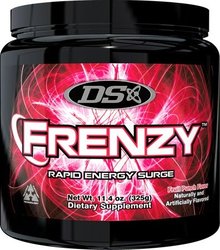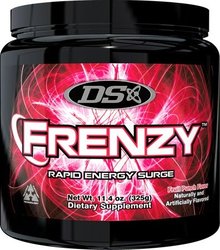 Best known for their pre-workout formula Craze, and their testosterone enhancers, Triazole and Activate Xtreme, supplement manufacturer Driven Sports will soon be bringing a new pre-workout to market: Frenzy.
Pre-workout
Frenzy promises to enhance energy, improve drive and focus and elevate performance. The energetic effects of Frenzy last for three to four hours, which will enable you to extend your workouts and even add nighttime sessions.
---
Ingredients
The actual composition is not yet known as no nutritional information has been posted.
---
Craze
Driven Sports' previous pre-workout, Craze, is still a controversial topic among supplement users. An article published in USA Today in July of 2013 drew widespread attention to a test that had found a chemical compound that was "amphetamine-like" (a chemical cousin of amphetamines) in the original formula. Though it was not identified specifically as an illegal substance, Driven Sports shut down production while they performed their own tests. The company maintains their innocence and insists the substance in question is not harmful, but they've also voluntarily pulled Craze from the market and have moved forward by designing a replacement product: Frenzy.
Reviews
Samples have been sent out to a handful of beta testers, and early reviews are just beginning to come in. Keep your eyes on this space for more information as it becomes available.