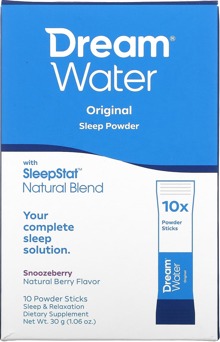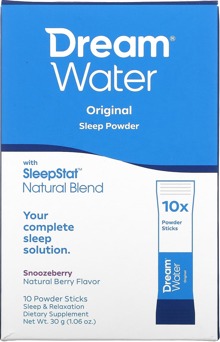 BEAUTY SLEEP REINVENTED, SAFE & EFFECTIVE, NATURAL, DRUG-FREE: Beauty sleep aid helps you wake up feeling rested & rejuvenated. Adding Dream Water Beauty into your nighttime routine should help you achieve a better night's sleep and improved skin, hair, and nail health.

REJUVENATING BEAUTY SLEEP IS IMPORTANT: It gives your brain, body, and skin nourishment so you can avoid dark circles around your eyes, and maintain balanced and hydrated skin.

HOW DREAM WATER PLUS BEAUTY WORKS: Our proprietary SleepStat Natural Blend of GABA, Melatonin, and 5-HTP is a Gluten Free, Liquid Sleep Aid. Dream Water Beauty includes Biotin, Juvecol, Hyaluronic Acid, Choline Bitartrate, Bamboo Silica Extract, and Vitamin C.

CONVENIENT, FAST-ACTING, & EASY TO CARRY: Our liquid supplement is better for nutrient absorption & offers a natural alternative to prescription or over-the-counter pills. Dream Water can help you get quality sleep at home, on the road, or in the air.

NO HASSLE MONEY BACK GUARANTEE: Our 100% satisfaction guarantee protects every purchase. If, for any reason, you are not happy with this product, simply return the unused portion and we will refund the purchase price (less shipping and handling charges).
More