Warning: This product is not currently available at any store.
Click the button above and PricePlow will email you when the first store has it in stock!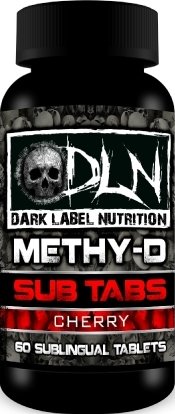 Dark Label Nutrition METHY-D
Dark Label Nutrition Methy-D
Methyldiazirinol (3,3-azo-17a-methyl-5a-androstan-17b-ol) has a high anabolic:androgenic ratio of 300:20, giving it a "Q factor" of 15 which is similar to superdrol. Methyldiazirinol shares structural similarities to Epistane, Stanozolol, and Furazabol. This compound is known to enhance protein uptake and muscle tissue accretion and cause positive nitrogen balance, all with no aromatization, progestinic effects or excess water retention. Muscle gains from Methy-D will be very lean & dry with extremely rapid increases in strength.