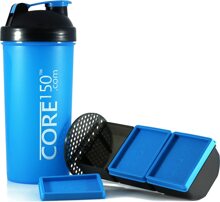 Core150 Shaker Bottle with Storage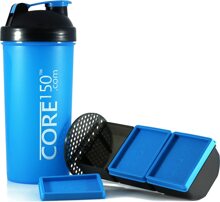 Core150 Shaker Bottle with Storage
3 Removable Compartments
Accepting just any supplements is now a thing of the past as Core 150 allows for you to take your choice of nutrition with you at all times. Three separate compartments allow for you to insert your pre, intra and post workout supplements.
---
Volume of Liquid
Core 150 Shaker holds 1 litre of water when centre compartments are removed allowing for a smoother shake when powder is inserted. For maximum on the move convenience Core 150; ensures three precise 50 gram measurements of your nutrition are at hand exactly when you need them.
---
Not Just for Powder Supplements
Core 150 can be used to transport more than just supplements. Keep fruits, snacks, vitamins or other dietary edibles on hand for throughout the day.