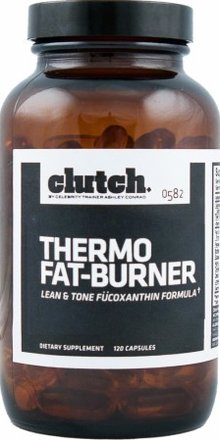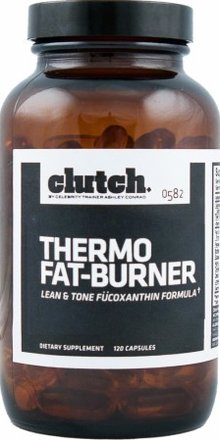 created by celebrity trainer ashley conrad
since 2008, clutch products have been a behind-the-scenes secret to the world's top professional athletes, a-list celebrities, fitness icons and runway models. Created by celebrity trainer Ashley Conrad, this exclusive arsenal of cutting-edge products is designed to help transform your body from the inside out. No stimulants. No artificial ingredients. No gluten, no junk that slows your body down. That's Clutch.
burn
more fat.
Created by celebrity trainer Ashley Conrad, Thermo Fat-Burner is a thermogenic blend formulated to shed stubborn-fat and support lean muscle without any stimulants and caffeine.* Designed to work with your metabolism, Thermo Fat-Burner uses a science-backed blend of the seaweed extract Fucoxanthin for accelerating fat-loss and CLA for muscle tone and definition.* Unlike fat-burner's packed with caffeine and stimulants, stimulant-free Fucoxanthin has been suggested to work directly with fat cells, triggering the body to burn fat as energy rather than storing it as fat. Now that's what we call smart. Burning fat without jacking yourself up on stimulants, that's Clutch. Science, not stimulants.
supports metabolism*
helps convert fat to energy*
shred stubborn body-fat*
promotes lean muscle mass*