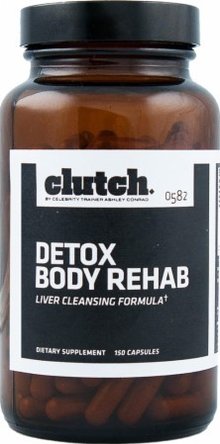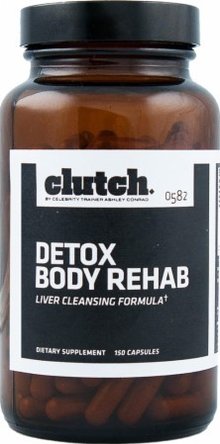 created by celebrity trainer ashley conrad
since 2008, clutch products have been a behind-the-scenes secret to the world's top professional athletes, a-list celebrities, fitness icons and runway models. created by celebrity trainer Ashley Conrad, this exclusive arsenal of cutting-edge product's is designed to transform your body from the inside out. No stimulants. No artificial ingredients. No gluten, no junk that slows your body down. That's Clutch.
Damage Control.
Created by celebrity trainer Ashley Conrad. Detox Body Rehab is formulated to purify the body and support fat-burning by jumpstarting metabolism.* This purifying blend is designed to help the body flush impurities caused by processed food, coffee, alcohol and stress.* Now that's what we call damage control.
promotes energy*
supports healthy skin and liver*
refreshes metabolism*
helps cleanse toxins & impurities*
helps reduce bloating & water-retention*