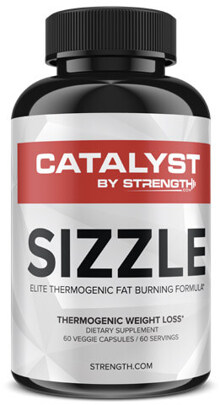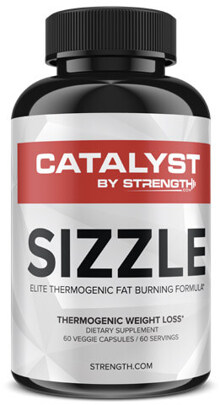 Sizzle Thermogenic Fat Burner aids in increasing metabolism along with rapid fat burning and can provide a much needed energy boost for more intense workouts. An added benefit is that it can help suppress appetite and crank up thermogenesis to help you rapidly achieve the results and body you strive for.
Key Ingredients:
Razberi-K (raspberry ketones) is a raspberry flavor compound that is known to assist in weight loss. It helps the body in burning fat faster during workouts.
Coffee bean extract or caffeine is widely known to boost energy levels and improves athletic performance. Caffeine also improves memory and decreases fatigue.
Vitamins B1 and B2 promote healthy heart functioning, increased hormone production and help to regulate the nervous systems.
Rosemary extract protects against macular degeneration and is a great anti-oxidant.
Advantra-Z is known to increase metabolic rate and helps in the process of fat burning. It also lowers blood sugar levels.
TriNeuroPlex is an anti-oxidant and has multiple health enhancing benefits. It also provides relief from oxidative stress.
These statements have not been evaluated by the Food and Drug Administration. This product is not intended to diagnose, treat, cure, or prevent any disease.