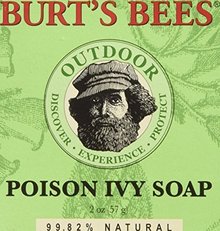 Burt's Bees Outdoor Poison Ivy Soap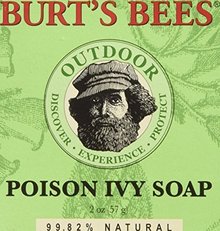 Burt's Bees Outdoor Poison Ivy Soap
Outdoor Poison Ivy Soap Description from BURT'S BEES
This mild, cleansing soap contains Jewelweed to help relieve itching and irritation. You'll also reap the antiseptic benefits of Pine Tar and Tea Tree oil, so you can enjoy the outdoors comfortably.
Ingredients:
vegetable soap base, kaolin, avena sativa (oat) kernel protein, melaleuca alternifolia (tea tree) leaf oil, pinus palustris (pine) wood tar, impatiens balsamina (jewelweed) extract.
Manufacturer's Directions
Wash the affected area with the soap, rinse, then wash again and leave the lather on your skin and let it dry for long-lasting relief. Treat the affected area 2 to 3 times daily.