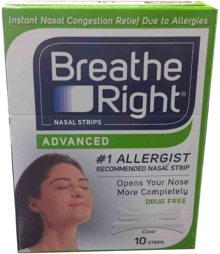 Breathe Right Nasal Strips Advanced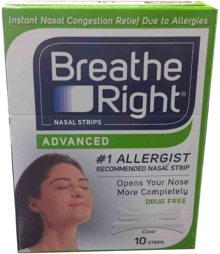 Breathe Right Nasal Strips Advanced
Breathe Right Nasal Strips Advanced Description from BREATHE RIGHT
Help relieve nighttime nasal congestion with the latest innovation from Breathe Right! Breathe Right Advanced is specially designed to work with the anatomy of your nose. Its 4-point technology works on key touch points to open your nose more completely, and the special adhesive system holds the strip comfortably in place. Breathe better, sleep better, and feel better with drug-free Breathe Right Advanced!
Manufacturer's Disclaimer
Packaging of this product contains natural rubber latex which may cause allergic reactions.