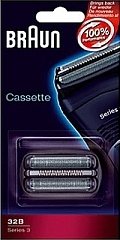 Braun Series 3 Combi 32B Replacement Pack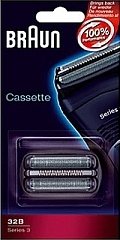 Braun Series 3 Combi 32B Replacement Pack


Shaver Head Cassette

Fits the following Braun shavers:

Model No. Series 3 ranges (340, 370, 390).

Blades should be replaced every eighteen months.  For optimum performance, clean regularly.

 * These statements have not been evaluated by the Food and Drug Administration. This product is not intended to diagnose, treat, cure, or prevent any disease.