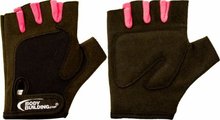 Bodybuilding.com Women's Lifting Gloves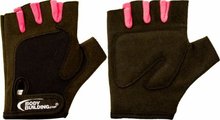 Bodybuilding.com Women's Lifting Gloves
Lift like a girl with the exclusive new Women's Lifting Gloves! Build a hard body in the gym and keep your hands soft and callous-free with these comfortable, stylin' gloves.
Designed to outlast even your toughest sweat sessions, Women's Lifting Gloves provide extra comfort and maximum mobility thanks to added padding on the palms and fingers, as well as a four-way stretch material on the back and between the fingers.
Built with Amara and four-way stretch material for ultimate durability and mobility
Made to fit the size and contours of women's hands
Stylish pink and black design
Additional Images:
Click to Enlarge
You're as tough as nails, but your hands don't have to be. Get the Women's Weight Lifting Gloves now!