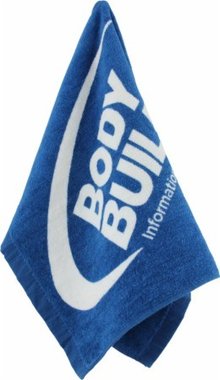 Bodybuilding.com Gym Towel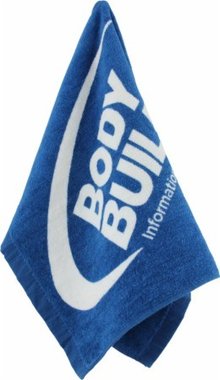 Bodybuilding.com Gym Towel
Don't want to use those nasty towels they provide at the gym? Well, get your own already! The Plush Gym Towel is ultra soft, 100% cotton and has an updated look and feel! Use this super absorbent towel in the gym, yoga studio or golf course--it will keep the sweat out of your eyes and your mind on the prize.
Additional Images:
Click to Enlarge
Product Features
16" x 23"
100% Cotton with reactive logo dye. No more scratchy logos!
• Fabric is Looped Terry on the underside (for maximum absorbency) and Short Nap Soft Velour on the topside (for ultra softness).
Weighs 385 GSM (Grams per Square Meter).