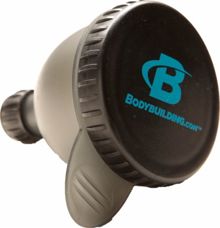 Bodybuilding.com Fill-N-Go Funnel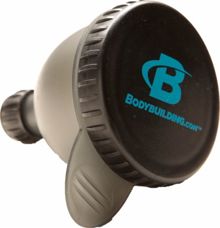 Bodybuilding.com Fill-N-Go Funnel
Additional Images:
Click to Enlarge
Packing and pouring supps has never been so simple!
The Fill-N-Go Funnel is a portable scoop and funnel in one. Use it to store, transport, and pour your powdered supplements into any standard water bottle or shaker cup. The funnel has both a removable top and bottom for easy filling.
Forget lugging around super-sized supplement jugs, and avoid the embarrassing mess of trying to pour powders from awkward to-go containers. Just unscrew the lid, add your supplement powder, replace the lid, and toss the Fill-N-Go Funnel into your gym bag, purse, or backpack. When it's go time, tip the funnel upside down, remove the small cap from the tip, and empty the contents onto your water or shaker bottle. It's easier than a knee pushup!
Pack your Fill-N-Go Funnel with any kind of powdered supplement you take on the go. Choose the size that's right for your routine.
Three available sizes: Large (110 grams*), Medium (57 grams*) and Small (25.5 grams*).
Wash thoroughly prior to use.
Top-shelf dishwasher safe, although hand washing is recommended.
Made from FDA-approved BPA-free polypropylene plastic.
100% recyclable.
*Measurements are approximate and will vary based upon density and weight of supplement powder.